The Church of the True Cross
---

his is Church of the True Cross, Segovia, Spain.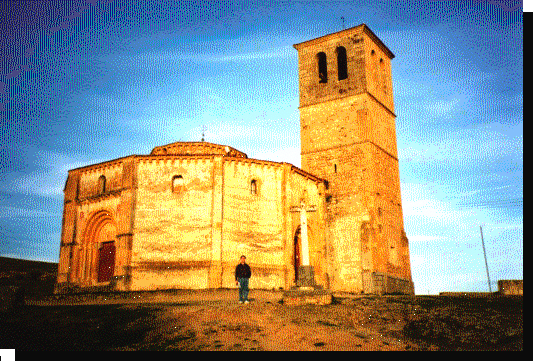 he Church is in the district of Miraflores, in the town of Zamarramala, and it was actually founded by the Order. Construction years are not known for sure, but the church was consecrated on April 13, 1208. Until 1226 it was known as "Santo Sepulchro", (Holy Sepulchre in honor of the one in Jerusalem), but in that year a piece of the True Cross was given to the Church by Pope Honorius III, and the Church was then renamed.

he Church is the only twelve-sided Templar installation to have survived. The interior is circular, not polygonal. Since the Church was built for the Templars' own use and not the general public, it is not a large building. The small central temple is te most interesting feature of the church: it is in two sections on a twelve-sided ground plan. The low-ceiling first section opens through four doors at the main compass directions. There is a twin stairway into the vaulted upper part. In this space there is the Templar Altar.
---